A simple Guide To Spiritual Work
As I've been attending various healing ceremonies and weekends of late I thought I'd write a guide for anyone seeking to engage in some deeper spiritual work on themselves. Often people don't know where to start or what to look for so I thought I'd give a few pointers that may be of use.
I could actually finish this post by just saying : Trust your gut, but I'll elaborate a little.
Where to begin
Follow your instinct, you may feel its time to engage in something light, that makes you feel good and enjoy life, perhaps yoga or meditation, some kind of spiritual discussion group. Go for it, get out there, there really is so much to choose from these days both online and locally to open our minds to a new way of viewing the world. Meditation many think is about being blissed out, I don't think it is, I've written about the challenge that is meditation here, a realistic view.
Deeper work
However, perhaps you've tried these things. Perhaps there is a niggling unhappiness, discomfort, frustration about your life that you just can't manage to shake. Perhaps you've engaged in a lot of spiritual work, even therapy or self development, but you still feel there is something wrong or missing. This has been my experience. What has benefited me has been the deeper work, Jung named it "Shadow Work". Shining light on our darkest secrets, our dark side, that which we don't want to look at, possibly unaware of, and certainly we don't like. The only way past this discomfort is to venture right into it. Talk therapy about the problems in my life or family, in my view, this is not shadow work, and did not release all that dark energy built up from this and previous lives.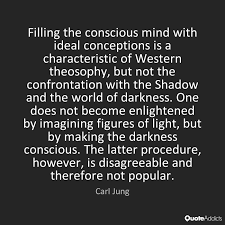 golden rule: Follow your gut.
Before anything else, the most important point here is follow your gut, trust your instinct, you are responsible, be responsible. On this site I offering healing work and Divine Feminine work with women, when anyone contacts me for healing or trauma work etc I refer them to these pages, I always suggest they read and see if the what is written resonates with them, what does their gut say? All spiritual work is not for all people, it is your job to listen to yourself, your instinct to hear what feels suitable to you. You may feel fear or anxiety, that doesn't mean the work is not for you. I was terrified of ayahuasca (read article here) but it was exactly what I was called to do and needed. The ego will show us all manner or excuses and fears to avoid challenging work. When you know in your gut that you've found the work you need to embark on, know that this time, the fear didn't win and stop you from the next stage on your path.
know why you are considering deeper work
Know why you want to do whatever process it is you are attracted to. There is a lot of spiritual tourism these days, that's all well and good going to a yoga class or meditation group to see what you think of it. But taking hallucinogens such as ayahuasca or LSD I would not recommend unless you are really sure this is what you are called to do. Medicine ceremonies I have found very powerful and beneficial, they have also been the most challenging experiences of my life, ongoing. I don't look forward to these, I look forward to the moment I leave them.
Be careful about following fads or what your friends are doing, I only say this because of the present ayahuasca tourism, many are just curious and ultimately unwilling to let go of their baggage. No practice will rescue you from your trauma, you must be willing to surrender it.

Some questions that may help
Do you know anyone personally who has done this work or attended the group?
Can you have a conversation with them?
How experienced is the shaman/facilitator? A weekend shaman or decades of work?
Are you seeking deep change? Are you really ready to surrender?
And Finally: Individual path
Although there are great facilitators and you may have friends on their own path, ultimately, your journey is your own. It will be lonely at times. Depending what work you do and how ready you are for it, you may shed layers of the old you, quite quickly, and this will lead to a degree of fallout. You might feel worse off in the days or weeks afterwards as your being has to rebuild itself. Personally I now see this as a good sign, the more of a hole I feel in my being in the days after, the deeper I know the work I did was and in turn in the weeks to follow I always feel that bit lighter, more motivated, inspired, bit by bit, step by step. But, we are all at different stages, on different paths, so we all have varying experiences with each practise, there's no point comparing. Consider that we often get what we need not what we want, and it can take months to realise that a harrowing retreat may result in a great new direction, or new found purpose.
There is no magic bullet, no one ceremony or weekend will cure you of all your stresses, this work is ongoing, for the rest of our lives.
For many I've met, medicine work and Holotropic Breathwork (article here) is both challenging and takes time to recover from and integrate, many might go once or twice per year, or less, it all depends on what you feel is right for you, move at your own pace. Myself of late tend to try to attend one deep work about once per month, but right about now I'm feeling like taking a break to integrate the changes.
Follow your gut and take responsibility, and look after yourself especially in the days after any of this work. If you have any questions about anything I have discussed be free to send me an email. Thanks for reading.
Please sign up to my newsletter in the box below to receive future articles and videos straight to your inbox.