Solstice – Three Deaths
Deconstruction – Part 1
A few years back on the winter solstice in an ayahuasca ceremony, I was broken down. I had a horrid journey, snakes and demons snapping at me all night long. I struggled to retain consciousness, I kept drifting off and then waking up to entities all over me, in my face. I couldn't stay with the medicine. Without some consciousness we can't work with what is presented. I was sweating, I was purging loudly and disturbing the group.
In the previous months I had experienced great breakthroughs and went into ceremony with the expectation that this would be an end of year finale for me, set me up all rosy for the New Year. How wrong I was.
I experienced one of the most important and transformational nights of my life.
At one point I crawled across the floor to the Shaman and asked "What stage of the night are we at?"
"What?" he said, with a confused look on his face. "About half way through."
I groaned uncontrollably.
By the end of the night I felt totally humiliated in front of the circle, I had been exposed as the fraud that I was, I didn't know what I was doing, I was over eager to be further along the path.
I had been living in my car for over a year by this stage and was desperate to escape. My life had been falling apart and I was begging for salvation. After that night I was not invited back to the circle, it was suggested I concentrate on Holotropic Breathwork.
The following morning I slipped out of the house while everyone was asleep. I was ashamed, more than usual. It was Christmas, I was turning 40 and I had nothing left. My relationship of over ten years had run its course, I had tried to rebuild my career for the previous three years which amounted to nothing, and living in the car was I was white knuckling it. 
This really was a brutal time for me. Each month I'd gather together what bits of work I could to get the money to pay for a ceremony, I knew in my core medicine work was essential to me, that was my only priority, the rest of the month I just tried to stay alive. So when I was no longer invited I had lost my last lifeline. I felt I had no place left to go.
Over that Christmas I felt demoralized, it took a few days to get a sense of direction. Yet in that emptiness a thread of survival remained. It was that thread that made me book the coming six months with HB, once per month. I pushed on.
Six months later, one day while painting a gate, I felt a strong pull from Mother Ayahuasca, I contacted the shaman, told him I had been attending HB and asked if I could return, he said yes. My work with the medicine restarted.
During this time I felt hard done by, I felt like a victim initially, but as the weeks passed by I knew I could work through it, I found my resolve and a plan of action. Looking back I know this experience was essential in stripping away more layers of ego from me. Although that night was humiliating I needed it, and the following months I look back and feel proud of myself for working on, to commit to holotropic breathwork, keep my head down and just concentrate on the work. It was during this time that I first discovered the Mirror Work that I now practice and teach.
This deconstruction moved into high gear on the Solstice, it can be brutal, but this is an opportunity to align with all that is dying. We need to learn to die, we are continually dying, our jobs, relationships, our own bodies, our youth, it all passes, the more we can align and befriend death, the easier the ongoing transition is.
Death – Part II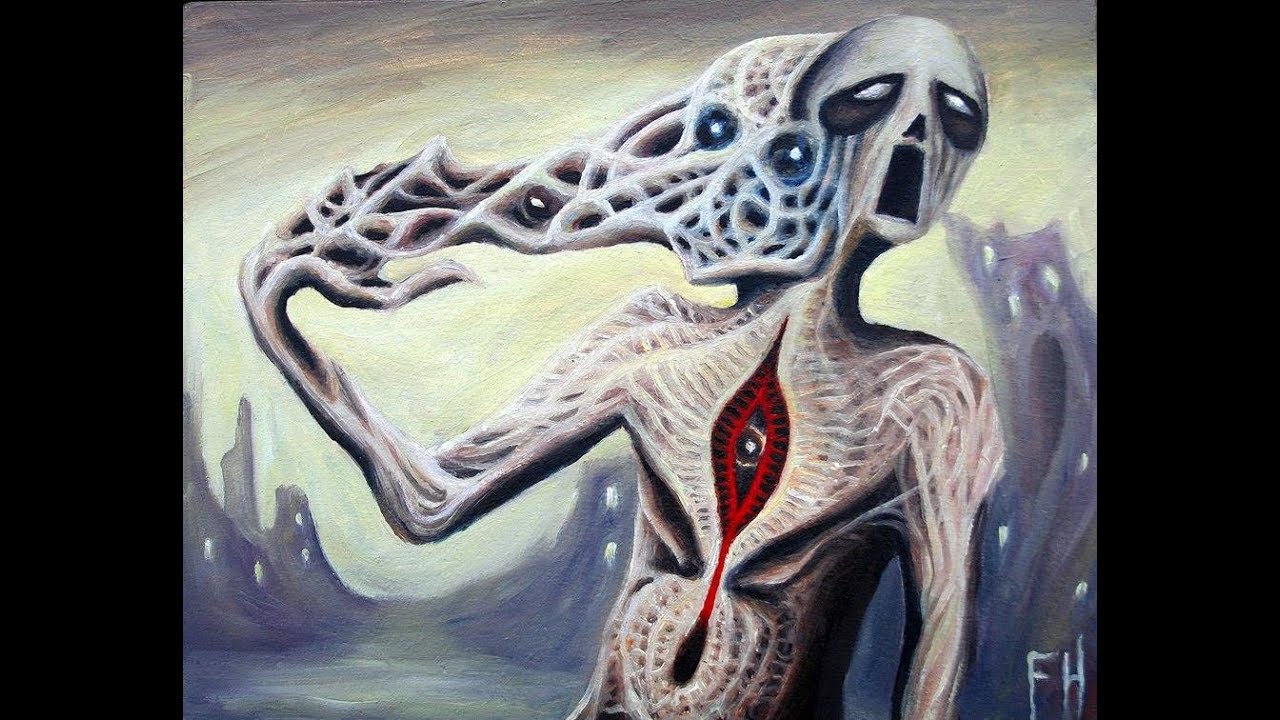 I returned to ayahuasca after 6 months. I was grateful to be received back but unsure how the night would unfold. My shaman suggested a small dose, I agreed, I was just happy to be in the room, I would have done whatever he suggested.
With the tiny dose, I experienced one of the most important and transformational nights of my life. In previous months I had begun to identify that other people and my surroundings where carrying the same frequency as myself. They were me, and I was them. This is difficult to convey but I could see how someone moved, their features or clothing was the same as myself, we shared many energetic characteristics. I was piecing this together bit by bit. Then in the medicine I was shown continually a confirmation of this work, that our world is our energetic mirror, our reflection. The medicine took me through many stages of my life and showed me clearly how I designed each of them and how I could learn from them. No accidents, no mistakes, all my physical world is showing is me, I just had to learn how to read it. Incredible!
Those minutes were deep quiet panic.
Cut to two days later. I had been looking to buy a van to convert into a camper van. I had been researching insulation, solar panels, different vans, and built Google documents to cover the different aspects of conversion so I could tackle them one step at a time and try to get whatever van I buy as livable and comfortable as possible before winter. At this stage I had given up on the thought of moving into an apartment, I just couldn't afford the rents and bills. Dublin rents are among the highest in Europe and from what I was going through internally I knew I didn't want to be in a house-share with strangers, I needed my own space to continue on this journey and see where it led me. I had saved €2,500, all the money in the world to me. My 20yr old VW Polo was dying, it failed the government NCT road safety test, needed lots of work done, so I decided now was the time to dump it, buy a cheap van and gradually bit by bit convert it. I drove out to the far side of Dublin to see a van that fitted my requirements and budget. 
I knew pretty quickly this was the van for me, there were a number of glaring synchronicities, green lights that I felt in my gut. Buy it! I asked all the questions, haggled the price down a bit, parted with my cash, and began unloading all my gear from the Polo, the seller was a car dealer and he agreed to take and crush my car.
I drove away in my thirteen year old van, anxious, this was my home now, it was so unfamiliar to me, the noise, the feel, it was going to feel so strange sleeping in the back of this thing tonight I thought. I would just have to get used to it.
I had so much attachment to the Polo, I had owned it for ten years, it was my first car, and in the past year I had spent so much time in it. The Polo had become my home, it represented safety to me. I was utterly dependent on it.
I drove out onto the motorway in the van and hit evening traffic. Within ten minutes of driving, a loud banging sound came from the engine in front of me, I phoned the seller, he had no idea what it was. While on the phone, the engine died, I veered in to the side of the road, the van dead. 
Those minutes were deep quiet panic. I had just bought a van that was now dead, my car was gone, I had a couple of hundred euros to my name, I knew quickly I had two options, dive into panic and victim, or accept total responsibility for this lesson. I remembered the ceremony only two days before, and saw that even now, I was no victim, I was being shown a lesson. Can I speak to others about how we design every aspect of our reality for our highest growth, and then turn around and complain I was an innocent victim who was sold a dodgy van? Can I walk the walk or am I full of shit? I had to make a choice.
During the coming few days I began to learn probably the hardest lesson of my life. Regularly the fear would grip me of my circumstances and how powerless I was. Learning to keep my mouth shut, not feed the victim in me when talking to others, which was as struggle, my ego wanted to complain and moan, wanted pity.
I got my Polo back from the seller, I lost my money but I sold the van for €140 as scrap, the engine was useless. I cut loose of that experience as quickly as possible as I knew I was facing an internal battle that could engulf me, my own anger and terror craved to be fed but something stronger in me needed to set it all loose. I used my last euros to begin to get the Polo sorted, bought a winter sleeping bag and prepared for winter number two in that old car. A new resolve set in now, to prepare for year two. The first year I was caught off guard, I didn't know what to expect, now I began to face my circumstances and gradually do what I could to make it more manageable. There was still a little fight left in me. I knew now I had to face this lesson, there was no escaping what was being presented.
Text continues below photograph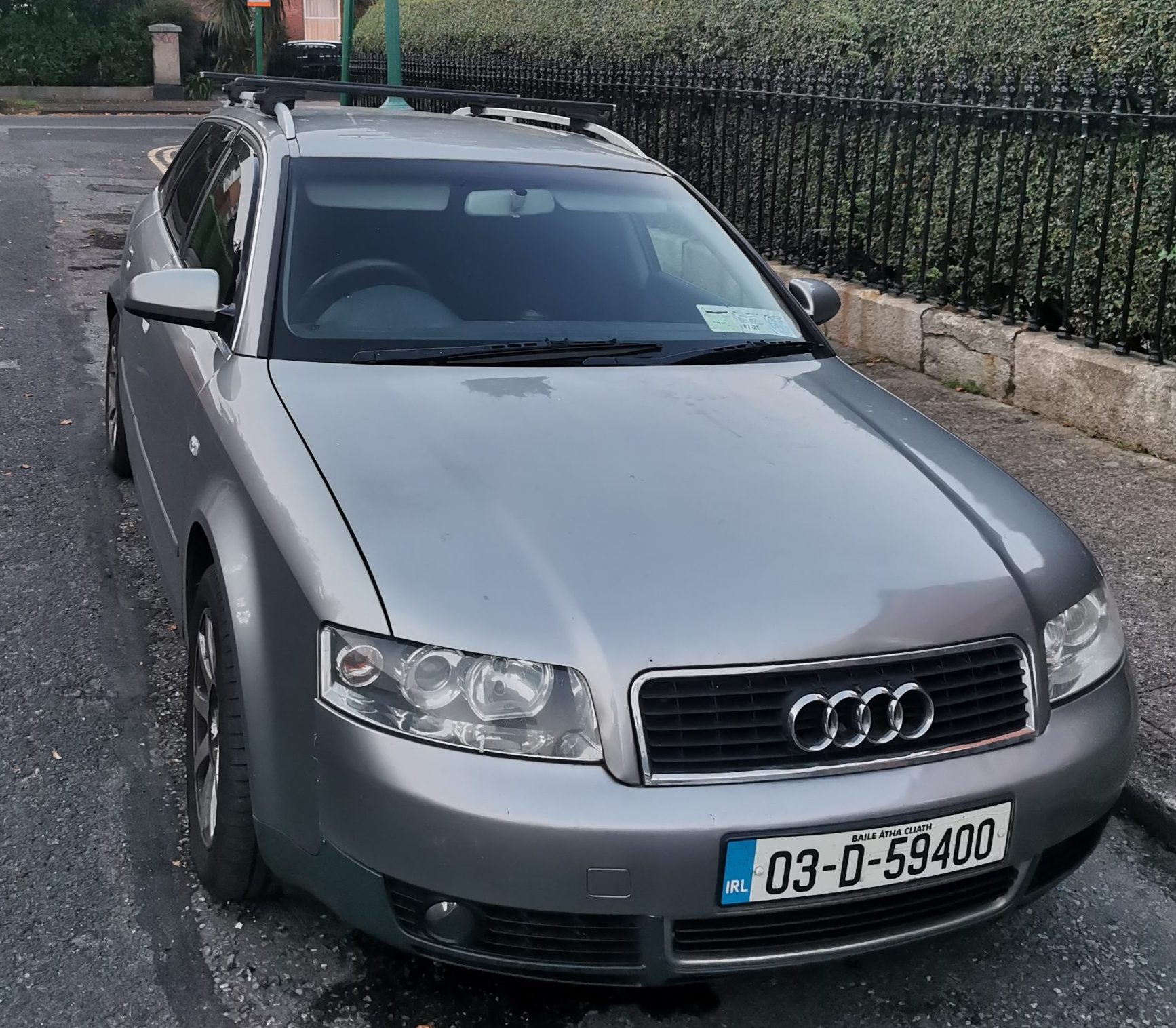 A couple months after the van a friend made contact one day, he was selling his old car, an estate, or wagon as Americans say, it had been well maintained an all he wanted was €1,000. It felt right, a newer car, a bit more space, more solid, more comfort. I scraped the cash together and bought it. I quickly learned it was possible to sleep in the back, to put one section of the rear seats folded forward, I could lie with my head behind the front passenger seat and my feet out at the back door of the car. I had a bed! This was a huge development. No longer sleeping in the drivers seat as I did in the Polo. I knew instinctively my luck was beginning to change, at last, but, there was one more death ahead of me.
rebirth – Part III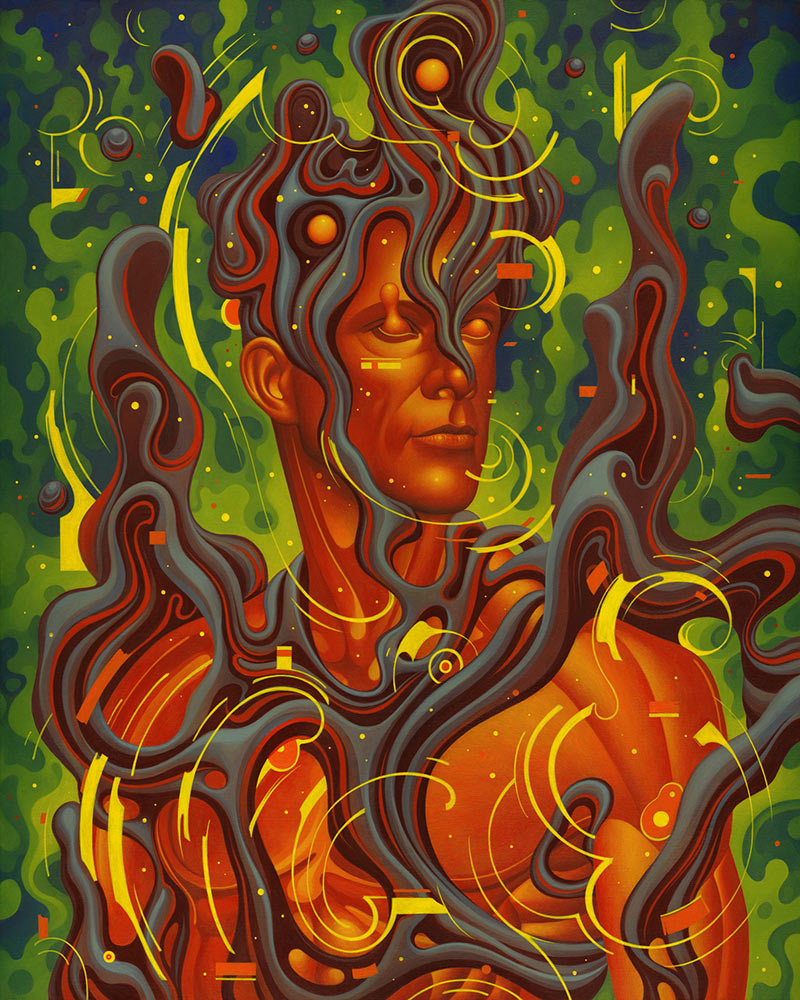 The lowest point of this whole journey came after two years in the car. I had been in the UK over Christmas working with people and sacred sites. The whole trip went well, and like the earlier story I developed expectations that the coming year was really going to be my year, I'd make some money, finally get out of the car, move on with my life, put this whole struggle behind me. 
Within a week or two back in Ireland I returned to work, fitting stoves with a friend the odd day. The weather was freezing cold, and when I was rained on I couldn't dry clothes, it was also hard to stay warm at night. This winter it snowed a few times too. I was lucky to make it to my parents a couple of times when snow was on the cards, so I was indoors for the worst of it. But through the month of January my health steadily deteriorated, my energy was fading fast. 
I know it sounds dramatic and indulgent to say I was reborn, but I died in that car.
One day on a drive back to Dublin I had a vision that I would not make it to Dublin, I'd die somehow along the way. I had a friend, who listened to me regularly, who was just an ear for me during those times. I strongly felt like leaving her a message to thank her and tell her I loved her, as I felt we wouldn't get to speak again. I resisted the urge as I thought she'd be concerned.
I made it to Dublin and that night as I parked up under trees in the dark of the car I had another strange vision. I was dying, in real life, I could see it. This was the first moment in two years that I considered I might not survive this whole experience. Up until now I had assumed life will continue, money will start flowing, I'll get out of the car, and this will all be forgotten about. But in those moments, in the dark, sat in the drivers seat, I realised, just maybe I'm not going to get through this, maybe this is the end of the road. 
I later learned I had anemia, I had no energy. I had a sinus infection for the previous few weeks which had now become a chest infection. There were about ten verrucas over the heels of both feet, which when standing during the day became quite painful. I had athletes foot between my toes from using showers in a local gym. There were other health issues too, it was all getting on top of me. 
In those moments I realised it was quite likely I was going to die in this car, this was my life, and I had to make peace with me if I was going to die here. I began to look around me, for the first time in two years, and see the bags of dirty clothes and bits of food, a mess of my possessions in such a cramped space. I wept for who I had become, for the life I saw before me. For the first time I felt my pain, the endless grief and shame wash through me. I told myself "It's okay, I'm doing my best", and I cried for my lost life. 
Soon I began to look over the things I did have, the makeshift bed in the back, I was grateful to not be living in a doorway during these icy nights. That I had some clean clothes to put on each day. That even though I was mostly living on takeaways, I had food, and never went hungry. I was safe in that car, dry, and relatively warm. 
Over the following three nights the same vision got a hold of me, I'd sit in the back in the dark, my hand on my heart, and cry and grieve, and let go of who I had wanted to be, of how I tried to make my life look. I had tried so hard to be successful, to make money, to be a man, even though I didn't know what a man was. Every avenue I tried in the preceding years failed, and I was worn down. I gave up. This was game over now. I accepted my death. There was no fight anymore. 
I continued to sit with myself every evening for the following weeks, and divine guidance gradually took over, I found my way to my naturopath and received remedies that began to work on the sinus infection and anemia, I found natural ways using apple cider vinegar to every day work on the verrucas, and I slept, and slept, and bit by bit over the following weeks my life force was renewed. 
Text continues below photograph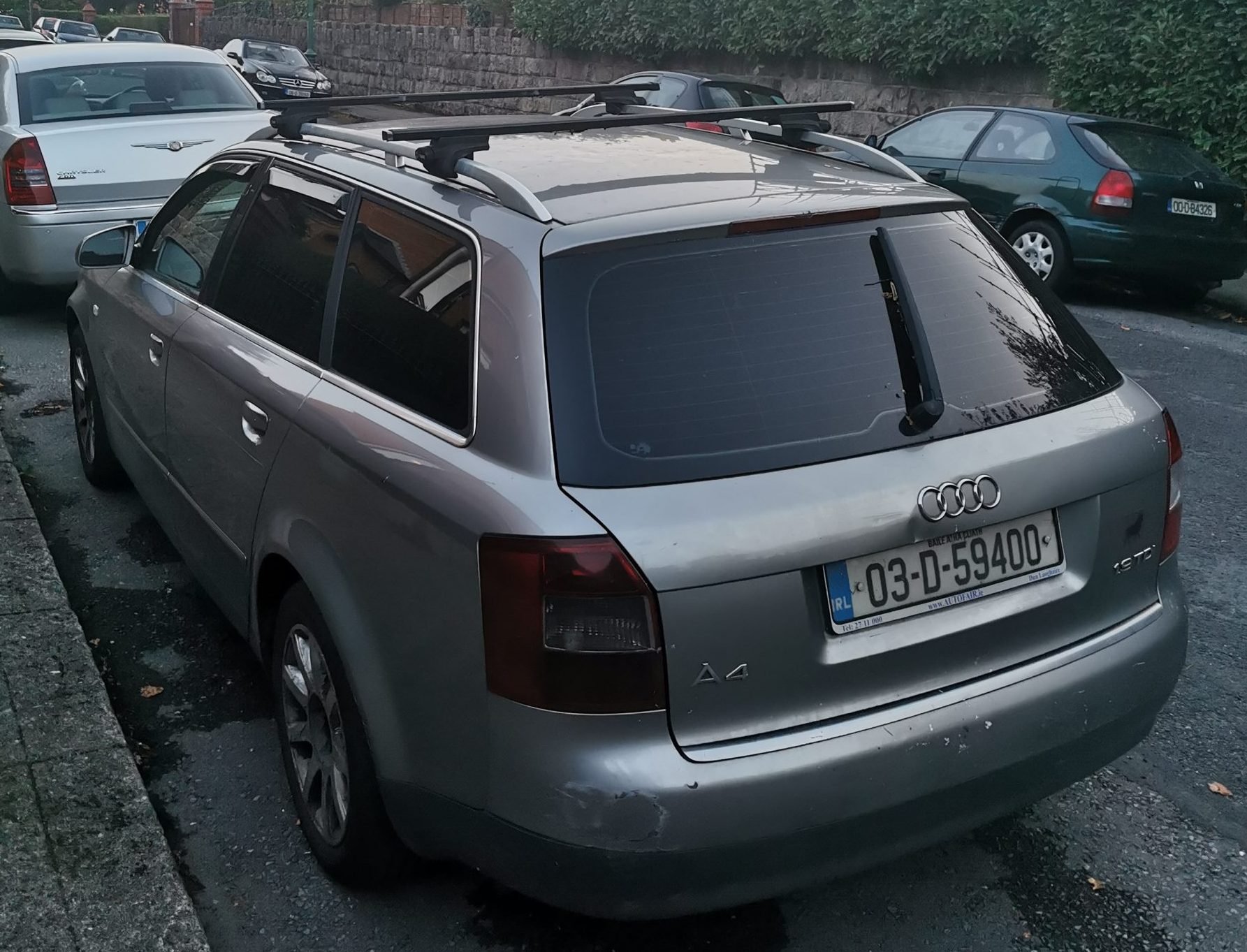 I know it sounds dramatic and indulgent to say I was reborn, but I died in that car, there was very little left. I had assumed I was finished, yet the Spring arrived, the days got longer and one morning a distraught friend sat in my car. She cried as she told me of her troubles. I talked her through what I did, how I managed to get through my own pain. I decided to build a course for her that she could follow for the next 30 days, and she suggested I should do this with other people.
What I did for her has evolved into my 8 Week Shadow Integration Course. I didn't learn it on a retreat, I didn't read it in a book, I didn't patch it together from a mishmash of YouTube spiritual gurus. I lived it, I still do, and I remembered this work because it is me, it's who we are, who we were to begin, before we intentionally took the path of devolution, to expand and explore, be lost as humans, and live and love the journey home. There was nothing wrong with my journey, it was not a mistake, or a problem, it was a path that to me closer to who I am, revealed to me strengths and a love that I didn't know I had. I was led on a journey of highs and lows that continues to set me free, that continues to unfold in my life. So when you read these perceived troubles, or when you consider your own difficulties, perhaps a tweak in awareness and perception and we may be able to see the gift that is being handed to us. 
These are just three of many many stories from those times. Many that are almost unbelievable, and many I'll probably never remember. There were continual layers broken off me, and I continually fought back, until I didn't, until I reached bottom and learned to work with the lesson, work with what was presented, very slowly learn to work with the flow.
What is always interesting to see when I tell these stories, is the reaction of those listening, how uncomfortable people get, how afraid. Now they will tell me they are uncomfortable for me and what I experienced, I will say if they are uncomfortable, within their own bodies, then that's their discomfort. I may be the catalyst for them to be activated, but that's not my discomfort. I'm not in pain now, my life is great. And these experiences were a gift to me, they helped transform my life. If we perceive them through the eyes of fear, attachment to comfort, they seem horrible and we cringe and try to escape, if we perceive them from a state of centredness we see that happiness is transient, it passes, like our lives, and so does pain. In the centre we can witness all.
It might be worth remembering back your range of emotions while reading these pieces, your reactions will tell you a lot about who you are, what you fear in your own life, your strengths and weaknesses. The purpose of writing these pieces was twofold, so you can see a little more of me, and how I have become who I am, but also so you can see a lot more of who you are, how you respond to these true events will show you how free or unfree you are. We're here to work.
Thanks for reading, please consider sharing this article with others, if you enjoy my work you can buy me a coffee by clicking this link. 
(I run an 8 week Shadow Integration Course for men and women, for further details on this work click here, although this is the page describing the work with women, the work is the same with man. Men's page under construction)